A housing association, a local football club and the police have been working together to teach children at Silver Springs Primary School the dangers of playing on or near building sites.
Front-line staff New Charter Homes (part of the Jigsaw Group), Stalybridge Celtic FC and Greater Manchester Police visited the school recently to deliver creative and interactive sessions to the children which taught them the risks carried by developments under construction.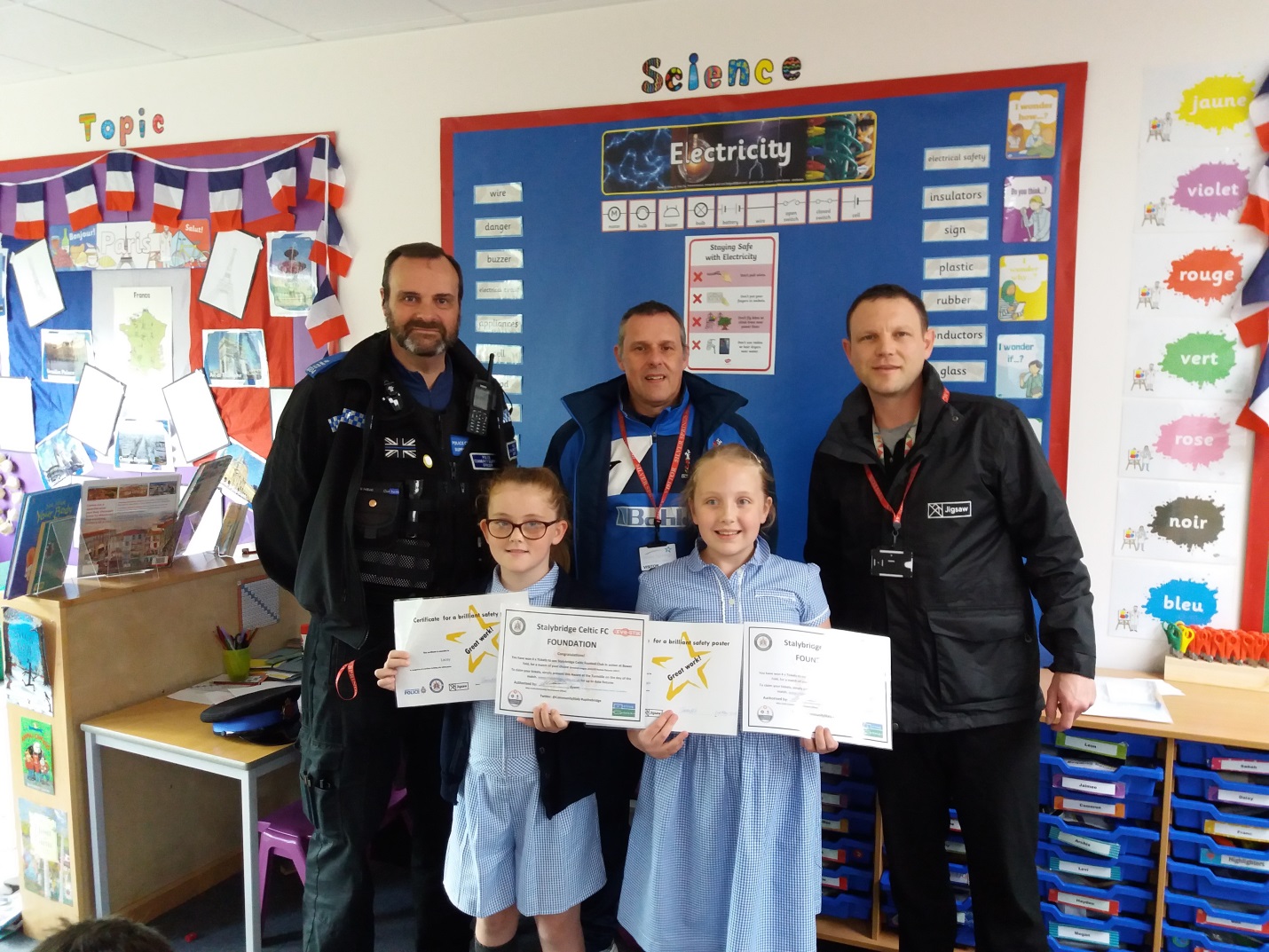 Pupils designed their own building site safety posters and winners were presented with family tickets to watch Stalybridge Celtic FC in their opening game next season. After a presentation, children designed posters highlighting the dangers of entering a building site, and being careful when crossing the road.
Dawn Goodyear, Operational Director of Neighbourhoods at Jigsaw Group said; "Jigsaw Group is committed to building new properties for affordable rent in the area and as such there are a number of new developments either under construction or in the planning stages. But at the same time we have a responsibility to ensure the safety and wellbeing of residents currently living in our neighbourhoods, and that includes the local school children."
Mike Smith, Community Development Officer at Stalybridge Celtic said; 'We are pleased to donate some match day tickets for Stalybridge Celtic FC as prizes for such a great competition about safety. There were some great colourful posters designed, well done to everyone at Silver Springs Academy for a great effort!"